The world of work has been forever changed. Companies are experiencing unprecedented talent shortages, unpredictable market conditions and a wholesale change to the way and the "where" work is being performed. Employees are prioritizing equitable, inclusive and flexible work environments and the employers who deliver those employee experiences are attracting and retaining the very best talent and consistently outperforming their peers.
Kim Tabac Human Resources (KTHR) is here to help your organization thrive. We know what it takes to build a differentiated talent experience to become THE destination for top talent. We know how to build and scale "people-first organizations" at every stage of growth and through all types of business transformations. We know how important it is to support the complete wellbeing of employees, and to create a truly diverse work environment where all employees can feel highly engaged and perform their best work everyday.
Build truly inclusive work environments
Develop highly valued employee health and wellness programs
Deliver an unrivaled employee experience
Build a powerful talent management and succession planning program
Deliver powerful employee engagement strategies
Build and scale an enviable culture
Create meaningful employee connections
Develop a highly recognized employer brand talent

Develop a performance minded HR team
Build a strategic organization to achieve global scale
Create a people strategy that drives optimal company performance
Deliver data based insights to drive decision making
We know that people are the superpower of any organization, and the Human Resources function is the key to harnessing talent in a purposeful way to deliver optimal performance. We are here to partner with you to assess and provide personalized solutions for all of your HR needs.
We use a data-informed approach and a focus on People, Purpose and Performance to drive the results that you are looking for.
About Kim.
A dynamic and inspiring business executive with over 25 years experience designing and executing People and Culture strategies for leading organizations across various industries.
Kim Tabac is an expert across all areas of Human Resources and is particularly passionate about leveraging data to inform business decisions that drive performance. She has the unique experience of successfully leading the HR function at both iconic large enterprises and scaling tech start-ups through complex transformations and hyper growth. Kim is best known for building high-performing teams, designing game-changing employee engagement strategies, developing truly inclusive work environments and driving the adoption of innovation and technology to disrupt traditional HR practices.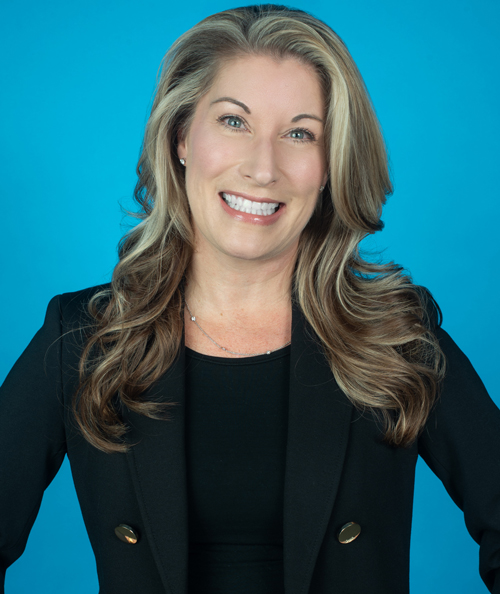 What Business Leaders Are Saying.
Kim's range of experience and skills are critical for the future as organizations in both the private and not for profit sectors face significant talent shortages, high attrition rates, low or suboptimal employee engagement levels, ongoing challenges in diversity, inclusion, and equity, and the changing nature of work as a result of the pandemic. In her role as Chief Talent Officer at Deloitte Canada, Kim led the Board of Directors and the Executive team through a highly successful reimagining of the enterprise-wide Talent Value Proposition, which has now been adopted globally by Deloitte, and she successfully delivered a complete HR transformation. As an independent consultant, Kim is applying her experience and expertise to The Princess Margaret Cancer Foundation, where she is working directly with me and my executive team, as well as employees at all levels throughout our charity, to lead the development of a refreshed set of values and behaviours that will define our culture and help us to perform our best work every day.

~ Miyo Yamashita – President & CEO, The Princess Margaret Cancer Foundation
I had the privilege of meeting Kim at a CHRO event when in Toronto and while her personality made me want to be her friend, it was her experience and knowledge that led me to ask her to be my mentor. Kim is wicked smart, knows HR inside and out, and most importantly, has the wisdom and judgement that only comes with the breadth of experience she has. She knows how to quickly dial in on an issue and make no-nonsense recommendations that are supportive to employees, and more crucially, make sense for the business. If you have the opportunity to know, learn from, or work with Kim, consider yourself one of the most fortunate ones!

~Diana Brown – Head of People, Eco 
I have had the opportunity to work with Kim at both Canadian Tire and Deloitte. Kim has a well deserved reputation for being a strategic and impactful HR leader. She has successfully built strong HR teams that help organizations achieve their goals through attracting and retaining top talent, launching compelling employer brands, and building collaborative cultures. Understanding how to interpret people analytics is another strength and one that Kim has used to improve org design and assess current and future talent and skill gaps. Kim is a very well rounded HR leader who truly understands all of the people levers.

~Jill Christie – Head of Talent Acquisition, TMX Group
As a fellow HR professional I am thrilled to be writing this recommendation for Kim. I have known Kim for many years and have always been impressed with her knowledge, skills and mostly her infectious passion for solution-based creativity. In a field where far too many are "by the book", Kim is a rare breed who can drive employee engagement by deftly balancing high-level strategy with day-to-day operational needs. She is an accomplished and inspirational leader who is well respected across a broad range of industries and has been a strong coach and mentor to many HR teams. 

~Rosanne De Lio – Director, Human Resources, Legal Aid Ontario
Kim Tabac is a true visionary leader in the People and Culture space. Her ability to predict strategic priorities that differentiate organizations she supports is her hallmark. Kim partners and brings out the best of others to ensure all organizations she works with are ahead of the curve and create "next" practice.

~Cyndie Flett, Executive & High Performance Coach, Purpose Unlimited
Kim puts the human in human resources. Having worked closely together during my tenure as Chief Revenue Officer at League Inc., I had the opportunity to experience first hand Kim's "people-first approach" to talent and culture. During her tenure as Chief People Officer, League saw record levels of employee engagement through a period of hyper growth and unpredictable market conditions. Kim's unique combination of expertise, dynamic personality and innate understanding of key business objectives made her a very approachable, effective and high impact member of the executive team. Kim's unique combination of HR expertise, dynamic personality and innate understanding of key business objectives make her a very approachable, effective and high impact consultant for your executive team (or company) to leverage.

~Susan Van Klink – Strategic Advisor, Betterworks